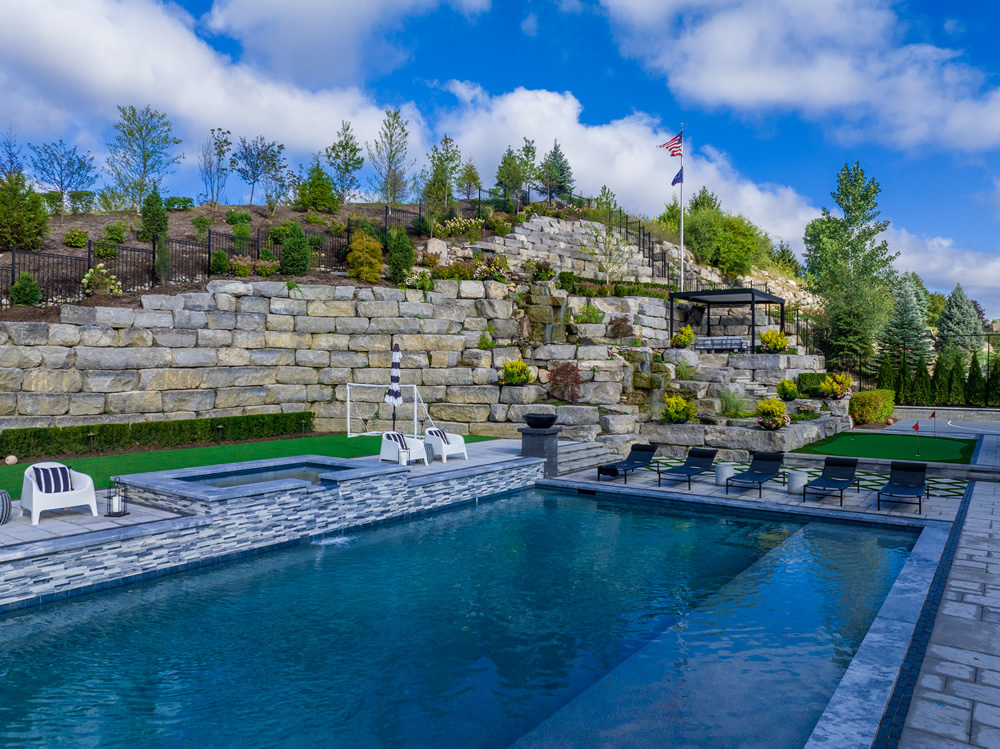 LUXURY CUSTOM SWIMMING POOLS – ROCHESTER HILLS MI
Imagine yourself entering your backyard. Imagine standing in the middle of a gorgeous pool. This isn't just a swimming pool. It is a statement of your refined taste.
Oakland County, Michigan, is full of beautiful neighborhoods. This area includes Bloomfield Hills West Bloomfield Oakland Township.
Luxury swimming pools are so much more. A luxury swimming pools can be a place of relaxation or entertainment, and even a work of art. Rochester Hills residents appreciate the appeal and value of a luxury pool.
Not all pool builders are the same. Do your research before you choose a luxury swimming pool builder. A pool is much more than an attractive addition. A pool improves your lifestyle and increases the value of your house. We can help.
Jump together
Many benefits come with owning an expensive swimming pool
The article below will explain the advantages of owning your pool. Your pool could improve your lifestyle and increase the worth of your house.
Create a private retreat where you can relax and enjoy
Imagine your private luxury swimming pools. Imagine a luxurious swimming pool in the privacy of your backyard, complete with waterfalls, ambient lighting, and a relaxing atmosphere. Luxury pools can provide relaxation and entertainment. These pools can help you relax after a hectic day or host special events for family and friends.
Any occasion can be celebrated in a luxury pool. You can use them for a morning dip or an afternoon swim. Or, you can have a cocktail party in the evening. The backyard pool is an excellent choice.
A pool with a luxurious feel can add value and beauty to your home
A luxurious swimming pool will add value to your home. Rochester Hills' highly competitive market and well-designed pool can be precious. Many studies show that luxury swimming pools can increase the home's value.
Your home will look more attractive with a swimming pool. Pools make your house look more luxurious, sophisticated, and appealing to buyers seeking a lavish lifestyle. You will get a better price for your home if you own a nice collection.
Swim for Health and Wellbeing
Swimming is one of the best ways to improve your overall health. The buoyancy in the water enhances flexibility.
You should never underestimate the benefits of water. Luxury pools reduce stress and joint pain while promoting health. With advanced features like spa jets, hydrotherapy options, and temperature-controlled pools, homeowners can create a personalized aquatic retreat tailored to their health needs.
Use it to relax, unwind and even make a focal point of a celebration. This is both a smart investment for the home and your lifestyle.
How to choose the best luxury pool builders
This section discusses the most critical factors when choosing a luxury contractor. Also, we will talk about the factors which influence customer satisfaction. These factors can help you select the right pool builder.
Expertise and Experience
An experienced contractor best builds a luxury pool. They possess the technical and know-how skills required to complete a project. They know the current construction trends and deeply understand the industry.
Options for Portfolio Design and Examples
Do a background check on the work the builder did in the past. Choose a builder with a style and design that matches your vision. Portfolios with different styles are a great way to get an idea. Ask the builder if he can adapt his strategy to fit your taste and if it complements your home's architectural style.
Creating pools that are tailored to your individual preferences
You will be given expert guidance and listened to. A builder is going to provide you with professional advice and will listen carefully to what your wants are.
Client Testimonials & Reputation: Finding Feedback
Reputation is the best indicator of a luxury swimming pool builder's professionalism and workmanship.
Certification: Compliance with Industry Standards
Verify if the contractor is insured, licensed, and has all necessary permits. Builders with National Plasterers Council certifications and Association of Pool & Spa Professionals certifications demonstrate professionalism, commitment, and excellence. A builder with industry-recognized credentials is the best choice to ensure your pool meets standards.
It's crucial to find the best luxury pool builders. Your choice depends on many factors, including reputation, experience, and design abilities. Customization options are also important. The builder will bring your dream pool to life by paying close attention to detail and using quality workmanship.
Sapphire Landscaping Rochester Hills has the best landscaping.
Sapphire Landscaping Rochester Hills, MI, is the top pool builder. The most sought-after pool builders have unmatched experience, flawless workmanship, and unparalleled expertise. Sapphire Landscaping created luxurious backyards for homeowners.
Expertise and Experience
The Sapphire Landscaping team has 15 years of experience in luxury swimming pool construction. They are knowledgeable about design principles, construction methods, and the latest trends. Sapphire Landscaping can handle everything from conception through to completion.
Unparalleled Design Ability
Sapphire Landscaping offers pools that are customized to suit the individual needs and tastes of clients. Sapphire Landscaping showcases its portfolio to show how it can design pool styles that complement each client's style.
Customization and Personalization
Sapphire Landscaping can custom-design your swimming pool based on your preferences. This service also includes custom lighting and landscaping.
Customer Satisfaction is Exceptional
Sapphire Landscaping has a reputation for providing exceptional customer care. Clients have praised their attention, honesty, and ability to deliver the vision. Sapphire Landscaping enjoys a strong reputation for building client relationships and exceeding their client's expectations. They are trusted by homeowners who desire luxury pools.
Sapphire Landscaping helps you design the swimming pool of your dreams. These improvements improve the quality of your life and increase the value of your Rochester Hills home.
Local Communities We Service