LUXURY CUSTOM SWIMMING POOL PROJECTS IN OAKLAND COUNTY, MICHIGAN
Sapphire's attention to detail, paired with its master craftsmanship quality, is simply remarkable. First-class design and build services available at such an amazing value. If you are in the market for a luxury home, there's not a single builder in metro Detroit who will remotely rival them.
The Sapphire team is incredible. From the beginning of the purchase process to design and even landscaping. The project managers have been amazing, Jake has been with us throughout every detail. Kelly sends updates weekly and the crew is amazing. I would definitely use them again!
My experience with the whole team over at Sapphire Luxury homes has been nothing short of amazing. They took what is typically a stressful process and turned it into a very smooth process. Highly recommended.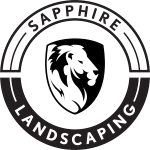 Visit Our Pool & Spa Gallery at Sapphire Landscaping
Sapphire Landscaping Recent Blog Posts
Best Gunite Pool Builders Near You Welcome to the world of custom in-ground pools, where design meets durability and dreams become a reality. Of the...
Michigan Luxury Custom Pool Contractor

Sapphire Landscaping – Elevating Outdoor Living Experiences
We are Sapphire Landscaping. Our premium lifestyle landscapes and hardscapes redefine outdoor living. Our mission is to design and build exquisite exteriors to transform your home into an upscale resort-like personal paradise.
We are a local luxury landscape design company based in Southeast Michigan. We take great pride in our community and love serving it. Our talented and innovative designers are constantly pushing the limits of creativity to create exterior living spaces with a lasting impact. Each design is tailored to your requirements and ensures beauty and functionality.
Our dedicated team of installers has over 15 years of experience in commercial and residential construction. They bring your vision to life using their unmatched expertise. We guarantee your landscape and pool design will last the test of time because we understand its importance.
We go above and beyond to ensure your outdoor oasis is as beautiful as the day you created it. Sapphire Care is our signature maintenance program that offers regular maintenance and comprehensive support, giving you peace of mind. You can rest assured that your sanctuary will retain its allure.
Sapphire Landscaping is the ultimate in outdoor living. Contact us to start your journey toward a fantastic landscape transformation.